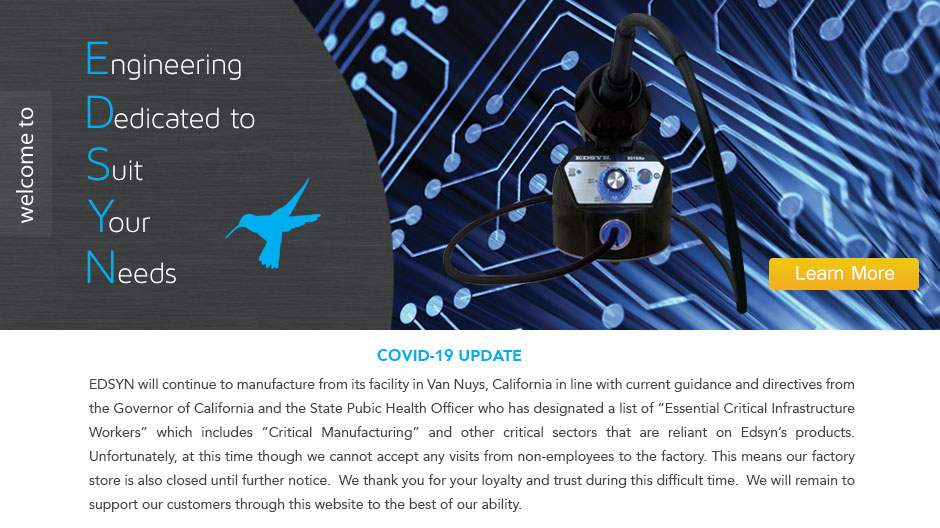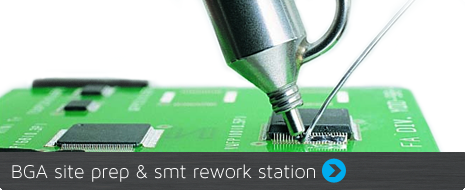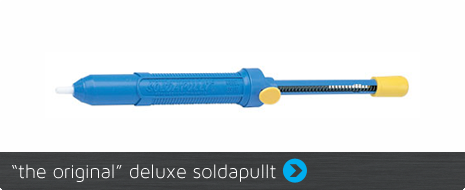 EDSYN
Past, Present & Future
EDSYN is a world class manufacturer of quality Soldering, Desoldering, SMT Rework, Pick-up and Fume Extraction products for the electronics industry. EDSYN is an acronym which stands for ENGINEERING DEDICATED TO SUIT YOUR NEEDS. Our company has been founded on that principle and we continue to work and live by that standard of quality to this day.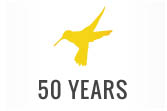 We celebrate the fact that EDSYN has been in operation for over 60 years and remains a family-owned and managed business in Van Nuys, California.
EDSYN's quest for well-engineered and innovative products has always been at the forefront of our business. EDSYN is, and always has been about family. The reason our products are reliable and well-supported is because they are backed by a group of people that view EDSYN as more than just a job. Our history began with Bill and Shirley Fortune, who put family values at the center of everything they did. Through innovation, dedication, and hard work, they built a business from their garage that now manufactures products that are sold worldwide.
Today Edsyn is home to three generations. Read the full story and meet the family behind the name. Learn why building a family business was so important. It makes us proud that we are one of the last remaining manufacturers of Soldering and Desoldering equipment based within the US. Our inspiration, values and philosophies are what drives us to meet the challenges ahead and engineer products that are dedicated to suit your needs for generations to come!
We view it as a privilege to take care of and respond to the needs of our customers in every way possible thereby remaining true to our name:
engineering dedicated to suit your needs
We encourage you to look to EDSYN as it continues to offer new and innovative products for generations to come.